Take the quiz below to find out which social media personality you are in a 90s teenage magazine style.
Do you over share?
If not, then we all have friends that fill your social feed with regular pointless updates. It's all about balance in life and social.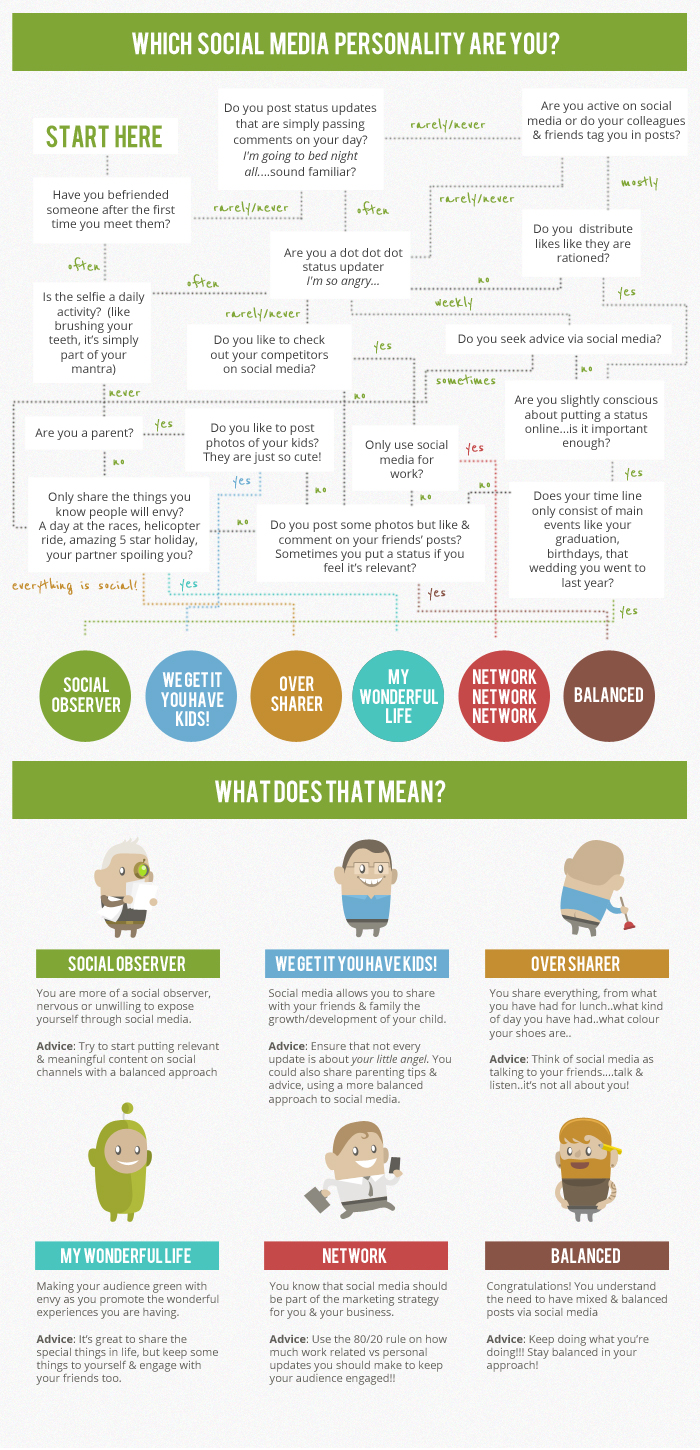 Social Advice
The best advice I was ever given regarding engaging your audience on your social media channels is to approach it like being a friend – you talk but more importantly you listen!
Having a balanced content strategy is crucial, particularly if you are going to embark on a social media campaign for your business.
If you would like some more information on our Social Media Packages or to download a FREE best practice guide then click here.