Our fourth and final nomination for the UK Search Awards comes in the Best Local Campaign category, for which we entered our work with motorcycle accessory suppliers J&S Accessories.
Over the last four years we have helped J&S to make the most of all areas of digital marketing, including developing their Magento website, creating an organic SEO strategy, and implementing Google Adwords, social media and email marketing campaigns.
J&S Accessories have 25 stores nationwide, yet also sell online. Our approach was to develop a strategy which worked from an eCommerce perspective – driving traffic to the website and encouraging conversions – but which also helped to drive footfall to their premises.
Here are a few headline figures that demonstrate how successful this local campaign has been, comparing September 2013 – September 2014 to the preceding period;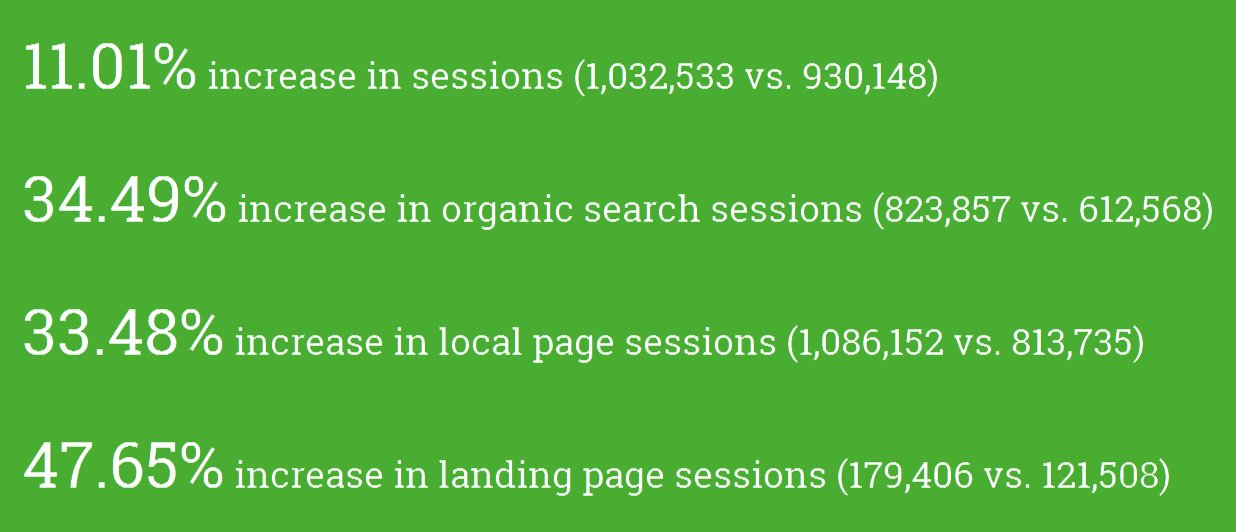 Our expertise in local SEO meant that we were well-placed to help J&S to succeed online, allowing them to become the market-leader in their industry. What's more, we delivered this in a cost-effective way; promoting their business for a budget which many agencies would consider restrictive.
Now you've read about our four entries for the UK Search Awards, all that remains is for you to firmly cross your fingers and wait to find out if we've been successful at the ceremony on the 6th November. Follow us on Twitter to be the first to hear the (hopefully) good news!