The Panda and the Penguin are probably two of the most harmless animals in the world. But in Google's "world" they are the most hazardous algorithm that can hit your website. But don't be fooled by their cute look;
Panda will eat your rankings because of thin, duplicate and spammy content. While his sidekick -Penguin – Â is cutting your organic traffic because of bad inbound links.
This flowchart will help you find out which penalty algorithm may have hit your website. Below the image there are couple of tools which can help you analyse and get rid of your penalty.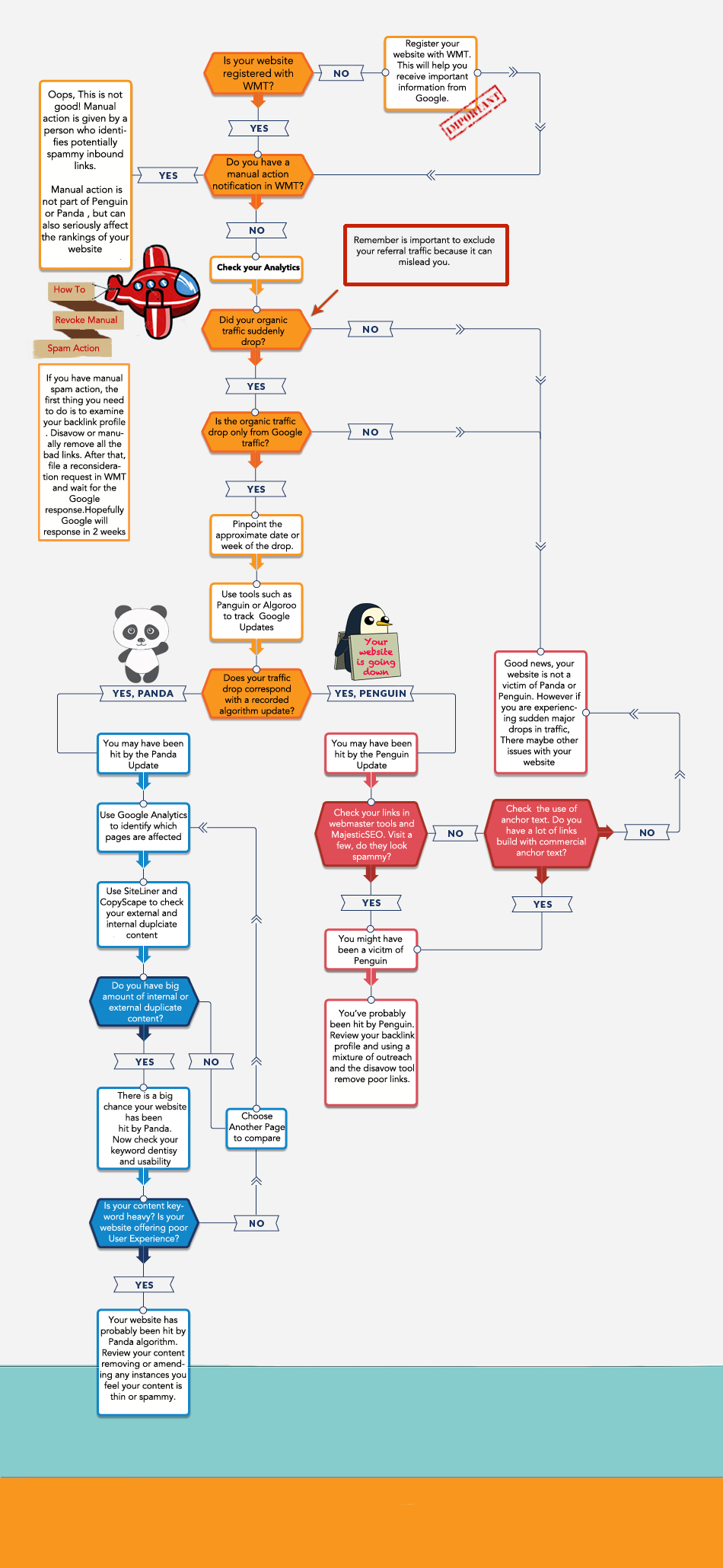 Useful Tools & Websites
MajestiSeo & Ahrefs – these two tools will give you a great view on your inbound links and the anchor text used to build those links. You can examine your links and decide which of them to remove or keep.
SiteLiner – is a great tool if you want to analyse the internal duplicate content on your website
CopyScape – Will help you detect external duplicate content and check if your pages are original.
Algoroo – I recommend Algoroo to everyone who wants to stay informed about the past, current and future Google Algorithm updates.
Panguin – Which name comes from a weird hybrid between Penguin and Panda, will help you track the various Google updates and the effect that they have on your website.
Image Sources:
 http://searchengineland.com/site-hit-panda-penguin-flowchart-may-help-find-209384
 http://adventuretime.wikia.com/wiki/File:Gunter_in_Sign.png