The following is the first in our series How to Track the Reach of Your Visual Content.
A good infographic supported by a successful amplification strategy can result in the graphic being shared and posted by many bloggers, journalists and webmasters.
However, unless the publisher links to you or lets you know they have done this, it is hard to know when and where this has happened.
Knowing where your infographics are posted is important as you'll want to track the reach and also use each repost as an opportunity to generate a link.
In this post I'll detail how to track your infographics on a regular basis with very little time investment.
But first, let's look at how you would track infographics traditional way:
The Traditional Method – Google Reverse Image Search
Google's Reverse Image Search allows you find webpages where your image has been published.
Here's how it works:
Right-click the infographic in a Chrome or Firefox browser
Select "Search Google for this image"

You will be presented with a list of webpages which are currently hosting the image: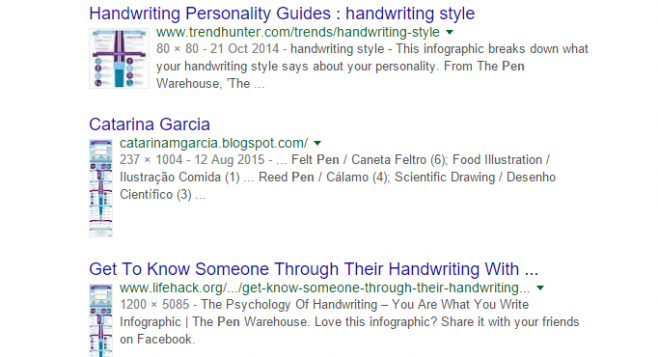 Whilst this is an effective way to find out who has published your infographic, it is very high maintenance and hard to manage if you have a number of infographics which need tracking on an ongoing basis.
With this method, you will only know when someone has published your infographic if you are regularly using the Reverse Image Search to find out if this has happened.
So surely there has to be a better way? There is…
The Alternative? Track them While You Sleep
The following method takes away the manual labour of tracking your infographics.
Meet Image Raider.

Image Raider is a tool which regularly tracks images for you and alerts you if they have been published on another website.
Here's how to get started:
Register for a free Image Raider account here
Click 'Add Images'
You will then be presented with a range of methods to upload your image

Select the frequency – how often you would like Image Raider to search for your image

You will then see a full list of sites which are hosting your image/s.

Moving forwards, you will receive a regular email update sharing all of the new sites which have been found hosting one or more of your images.

The above technique has proved highly effective for a number of our clients here at Creare, alerting us of infographic exposure on high profile sites such as LifeHack, MakeUseOf, Stylist.co.uk and many more.
Stay throughout September for the next post in our series on How to Track the Reach of Your Visual Content.