On Friday 28th February, Creare were raising funds for CMT UK; a charity which supports those with Charcot Marie Tooth. CMT is a condition which affects the nerves in the legs and arms, known as the peripheral nerves. Matt Williamson, a web designer here at Creare, was diagnosed with CMT when he was 15, and it was Matt who came up with the idea of raising funds and awareness with a charity day.
CMT is a degenerative condition, and Matt is due to have his fifth operation on the 7th of March, so this seemed like the perfect opportunity to show our support for Matt and others with Charcot Marie Tooth.
In addition to the ever-popular bake sale – which is always well-supplied with goods from our talented team members, and eagerly supported by their hungry colleagues – people were also encouraged to wear odd shoes to work for the day. As Matt explains,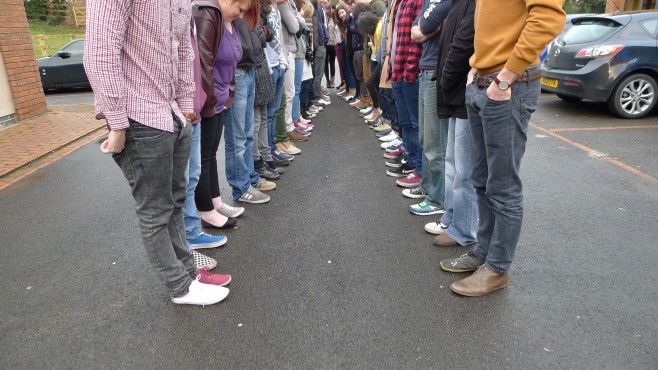 CMT has mainly affected my feet, and my experience of CMT is that both of my feet feel different. Being right sided, my right foot is in a better standing position and noticeably stronger than my left foot. I decided the best way to show my work mates how the condition has affected me was to have them wear odd shoes. Since I can remember, I have always worried about people noticing that I have bad feet. I used to worry a lot about which shoes I can and can't wear, and hoped this charity day would raise awareness of the difficulties that I have personally faced.
The fund-raising activities were extremely well supported, with all at Creare giving generously to support Matt and others with CMT, and putting their best (odd) feet forward in the name of charity. With a fantastic final total of £280 being sent to CMT UK, our latest charity day was a resounding success. Everyone at Creare wishes Matt all the best for his operation.