A few weeks ago, a couple of us in the SEO team had the opportunity to travel down to London to an Opera Recital with one of our clients – Hard to Find Wines.
They have been acting as sponsors for the Cape Town Opera – who are the largest permanent opera company in Southern Africa, and who have most recently been touring their production of 'Show Boat' across Europe.  So far in 2014 they have held almost 100 performances worldwide, with audience attendance in excess of 85,000 – and are committed as an organisation to promoting and developing Opera as a genre.
The recital this week was held at the Leighton House Museum – a beautiful building in Holland Park, and gave us the opportunity to see performances of both more traditional opera, as well as musical theatre, from Angela Kerrison, Lynelle Kenned, Tim Walton and Otto Maidi, accompanied by Cat Beveridge on the piano.
Fallon, Clare and I made the rush hour trip from Rugby across Central London, and arrived just in time to take our seats for the introduction from Mark Williams, who then followed with an interview with John Allison, editor of Opera Magazine, about the state of modern opera and how it can thrive in today's world.
The performances were exceptional – whilst none of us had attended an opera recital previously, we were all left spellbound by the singers who took part.  From Lynelle Kenned's rendition of Je Veux Vivre from Charles Gounod's Romeo et Juliette, to Otto Maidi's Ol' Man River from Show Boat – it was an incredible and moving evening of music.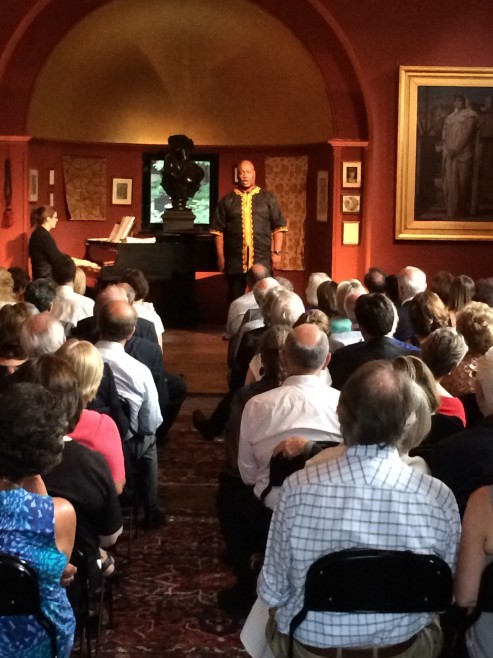 After the recital we then had the opportunity to sample a number of wines provided for the evening by Mark Davies at Hard to Find Wines – a highlight of the evening!  The South African wines on offer were exquisite, and included a sparking Pierre Jourdan Brut, a Du Toitskloof Chardonnay and Du Toitskloof Sauvignon Blanc.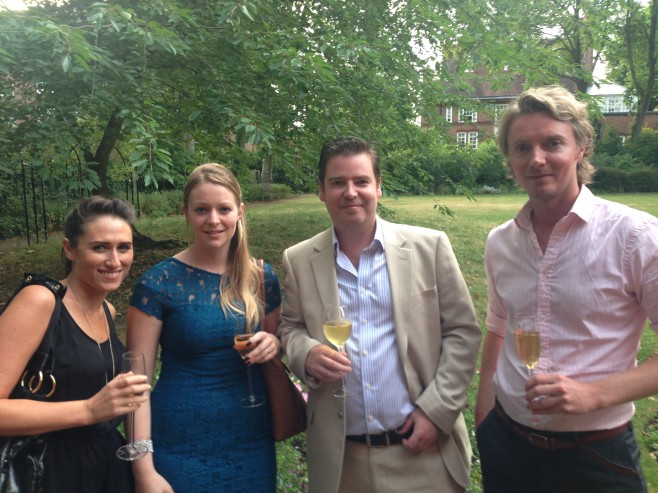 Hard to Find Wines have been in business for over 10 years, and have premises in the Shropshire countryside where their various quality wines can be sampled.  They also have an online store, where they sell a wide range of their wines from exclusive vineyards across the world.  They also have a 'gifts' range where you can pick up exclusive gifts for the wine lover in your life – from gift boxes to hampers there are some great selections available.
We had an absolutely fantastic night of wine and opera, with many thanks to both Cape Town Opera and Hard to Find Wines for hosting a great evening, with some great wines to accompany the experience. We highly recommend that if you're a fan of opera, wine or both, you have a look at the work of the Cape Town Opera and consider joining their sponsorship scheme, and remember to check out the fantastic range of boutique wines available from Hard to Find Wines.