At 03.06am Saturday 18th August 2012, our brave team set off at the foot of Ben Nevis in Fort William, Scotland to complete the National 3 Peaks Challenge in aid of a local charity. After weeks of training, it's my pleasure to report that the guys sucessfully completed the challenge in 23 hours and 30 minutes raising an incredible £3,244.88.
Even if you missed it, you can still donate to our charity by visiting our dedicated page on Just Giving right here.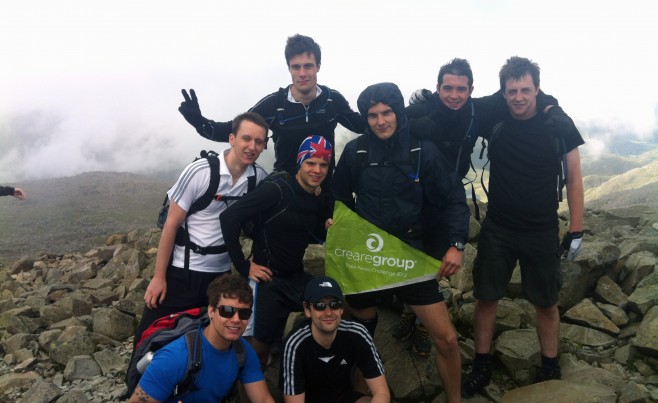 Pictured above, the team are Halfway through the challenge at the summit of Scafell Pike. From left to right: Jamie Allsop, Matt Hibbitt (our client from Corstorphine + Wright), Adam Moss, Dan Long, James Bavington, Nick Rinylo, Anthony Cole and Rob Francis.
New Directions Rugby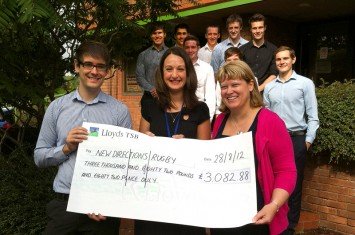 Based in Rugby, New Directions support adults with learning difficulties in the surrounding area – helping them to live interesting and fulfilling lives.
With recent cuts to their funding our team decided to raise as much money as possible for New Directions by completing the 3 peaks.
On behalf of Creare all of the guys and I wanted to  thank everyone who has donated to this great cause and supporting the guys who took part. You can find more information about the money raised on both the Rugby Advertiser and New Directors Blog.