Here's a fact that will scare the kids more than Halloween at John Carpenter's house: did you know it has been a whole 8 months since CreareSEO 1.2 was released? A lot can happen in 8 months. Hell, in the web industry a lot can happen in 24 hours but fear no longer as we're pleased to announce the release of CreareSEO 1.3 for Magento CE.
This time around, 1.3 brings with it a host of new features and a few minor bug fixes. Below is the official list of updates:
New Features
Added product structured data
Added social schema
Added new breadcrumb schema
Added Google Content Grouping
Added Google Tag Manager support
Added multisite support for robots.txt editor
Fixes
Fixed errors in the Twitter Cards and OG scripts
Enhancements
Added translations to checker page
Added translations to discontinued product messages
Changed the admin navigation text for the SEO pages
Structured Data
The biggest push we have made with the new version of the extension is the use of JSON-LD structured data for products, breadcrumbs and social media. Websites with structured data are looked upon very fondly by Google. You're making your content official in the eyes of the search engine. Taken from the official Google website, here's an overview of what structured data actually is:
"Structured data markup is a standard way to annotate your content so machines can understand it. When your web pages include structured data markup, Google (and other search engines) can use that data to index your content better, present it more prominently in search results, and surface it in new experiences like voice answers, maps, and Google Now."
Pretty cool eh? This is something you will soon have no choice but to embrace if you want to remain competitive in search engines. The extension automatically enables the product and breadcrumbs structured data, but you need to go in and add your list of social media platforms to get the social/organisation scheme working. When structured data is fully rolled out to all businesses you'll see the data appearing on Google search result pages, kinda like this: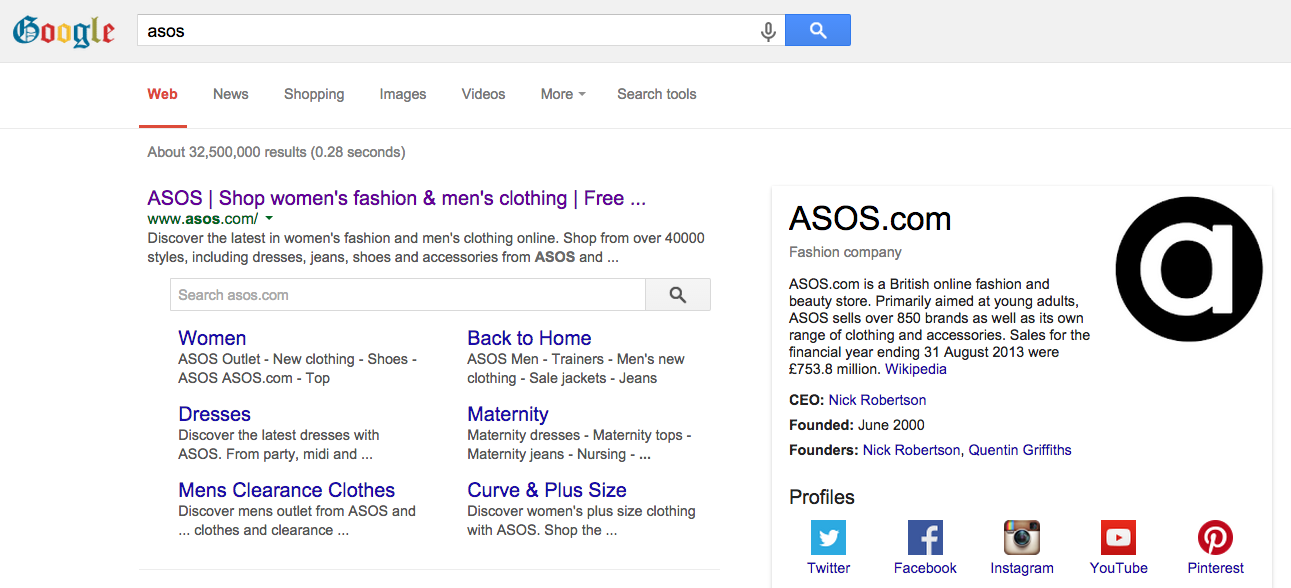 Everything you see on the right is thanks to structured data. The more structured data that Google can find out about your business the better, so we've tried to cram as much in as possible. And give it away for free!
Google Content Grouping
Have you heard about Google content grouping yet? If not then go here and watch the video: https://support.google.com/analytics/answer/2853423?hl=en
Within the new version of CreareSEO we have included the ability to use Google content grouping for 3 different types of pages (products, categories and CMS). You just need to create your groups within your Google account and paste the tracking codes into the fields provided in the admin.

Google Tag Manager
Google Tag Manager is another cool service provided by Google which makes it easy for non-technical site administrators to add all kinds of JavaScript tools to their website by using 'tags'. Within the extension you simply need to just provide your GTM ID and sit back and watch the good times roll. Actually, there's more to it than that… you need to actually create your tags within your Google account, which is easy to do if you follow Google's helpful guides.

Go here for more information about how to use GTM: https://support.google.com/tagmanager/answer/6102821?hl=en
robots.txt Support for Multi-Site
If you're running multiple websites through a single Magento installation then you'll likely also have multiple robots.txt files. That kinda makes our robots.txt editor a bit redundant then… Well, now you can specify the path to your robots.txt when you change website scope. Robots all for everyone!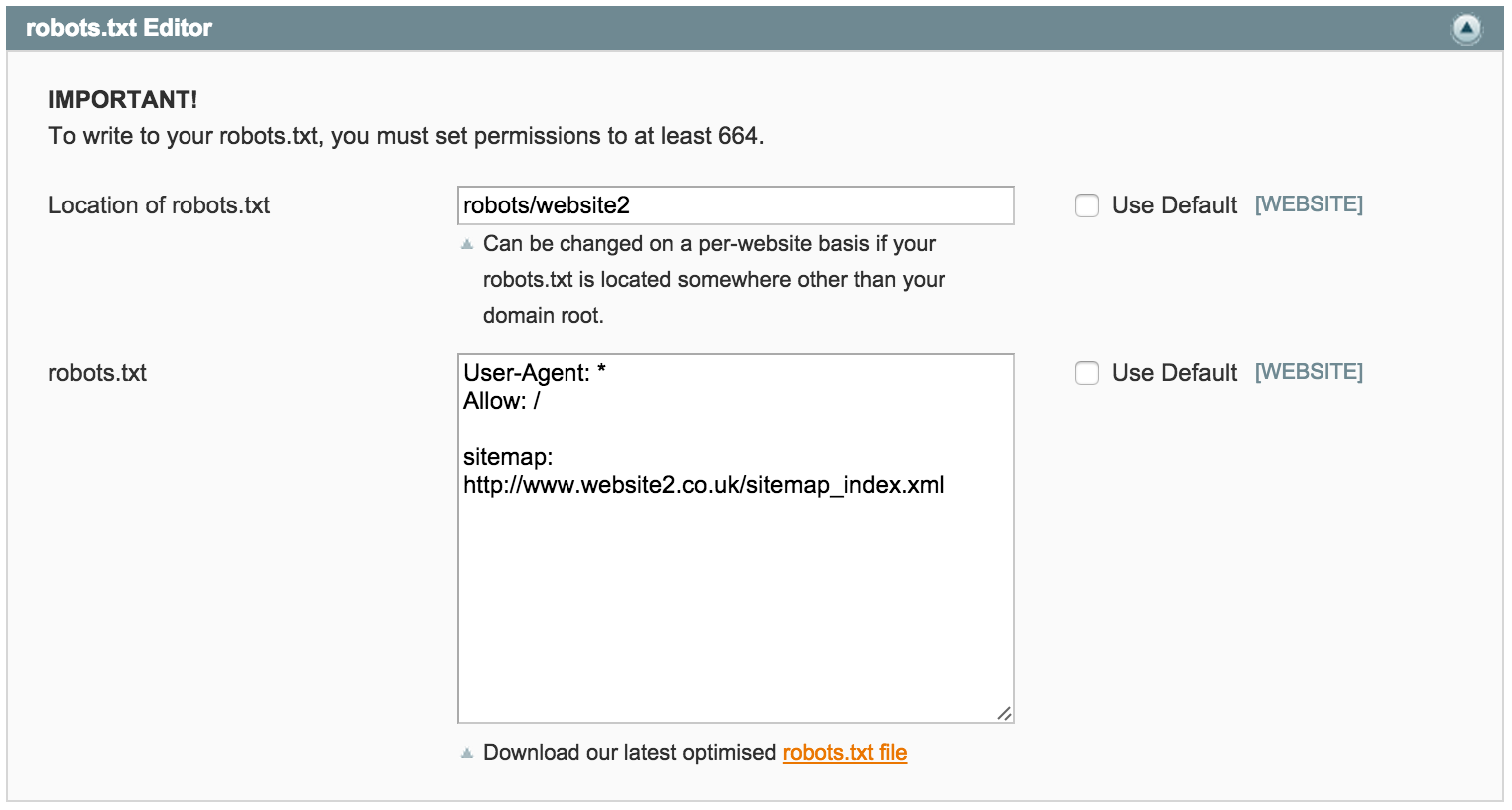 That about covers all the major updates in 1.3. If you're a developer and would like to get involved in the project then please fork us on GitHub.
Remember if you have any support enquiries use our support website – we don't answer any messages sent through the Magento website.