The Pitch is a UK wide small business competition that provides a platform for buzzing entrepreneurs and switched-on businessmen and women to pitch their ideas to a large audience and a panel of expert judges. The competition runs throughout the year with contestants taking part in road shows, bootcamps and the final.
The Pitch is all about supporting and advising new businesses and entrepreneurs as they get up and running and this year, Creare were thrilled to be sponsoring the competition. We've written some cool content, taken our Digital Health Check on the road to some brilliant events all around the UK and met hundreds of inspiring entrepreneurs who have ideas that I really wish I'd thought of!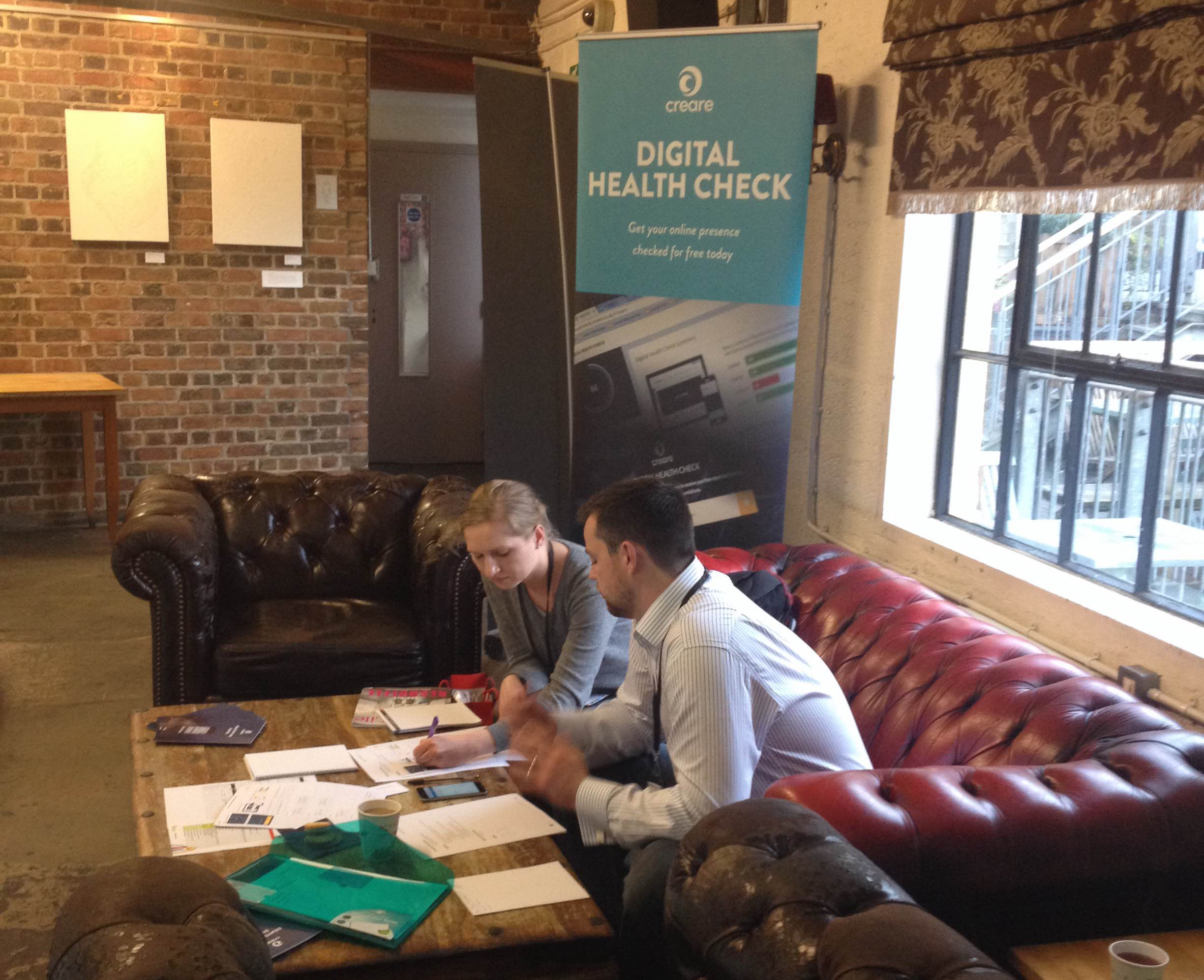 The Pitch 2015 came to a head last week with the final that was held at the ultra-stylish Paintworks venue in Bristol. So, what happened? Who was the best pitcher? What did Creare do to help and most importantly, who won?! Here are some of my personal highlights…
The Fiesty Mentor
Ever wondered how you go from a quiet person with a great idea to a confident person with a solid business pitch? Well for many people, Annette Kramer is the answer. Annette is a successful performance coach and business development professional with over 20 years experience across the globe and she definitely put her expertise into practice with The Pitch finalists!
The opening session of the day involved Annette asking for pitching volunteers from the audience to go up on stage and do their pitch. She then gave them pointers and techniques to use that improved their performance. One of these techniques included telling Nick from KitShare to take a magazine and hit a chair as hard as he could ten times before pitching. You may think this sounds a little crazy, but it worked! Nick's confidence, passion and enthusiasm hit the roof following this odd activity and it got me thinking about situations where I may be able to get away with such behaviour around the office…
The Inspiring Pitches
Getting up to do a presentation in front of people you know from work is one thing, but presenting in front of 300 people you've never met before and pitching your passion to them is undeniably tough. Firstly, to all of you pitchers who are reading this and did that so honourably last Thursday – well done! Many of you have spent years of hard work, determination and pure grit to get to where you are and you are inspirational to us all.
The pitches at the final covered such a wide range of businesses from Tamara's Helper Bees, the safe and confidential service that provides help to new mothers with everything from cleaning, cooking to ironing and shopping, to Hire An Artist a business founded by Gareth Cravens that connects users with artists who can produced top spec artwork for them. We were also treated to pitches from the likes of Tea Guice, the company that makes green tea so tasty, Choosic, the music discovery app that brings you personalised music recommendations and fast playlist building and LawyerFair, the service that compares lawyers and costs for your businesses completely free of charge!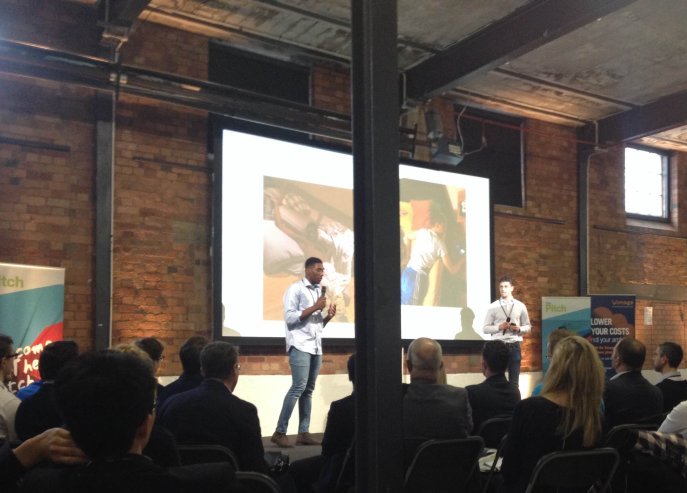 The Team Spirit
The biggest thing that struck me at The Pitch Final 2015 was the fact that everyone was spurring each other on. Ultimately, there could only be one winner, but all the pitchers wanted each other to do well. From giving advice on pitches, to last minute partner practises before hitting the stage to loud cheering and pats-on-the-back after making it through your turn, the finalists were working as a team to help each person better themselves. The sense of community was evident.
The Winner
There were many worthy winners at the final but as with all competitions, there can only be one true champion. And so, at 5.30pm on Thursday 12th November, Resolver were crowned the winners of The Pitch 2015. Founder and CEO James Walker has built a company that guides people through the customer complaints process. With some big partnerships in the pipeline, James and his team have built an incredibly useful and sustainable platform that takes the frustration out of the complaints process for a consumer but it also helps businesses manage the complaints they receives. It works both ways for both parties. Watch Resolvers Brand Manager, Matt Rigby's initial reaction after winning here. A huge well done to the Resolver team, we're excited to see how your business unfolds!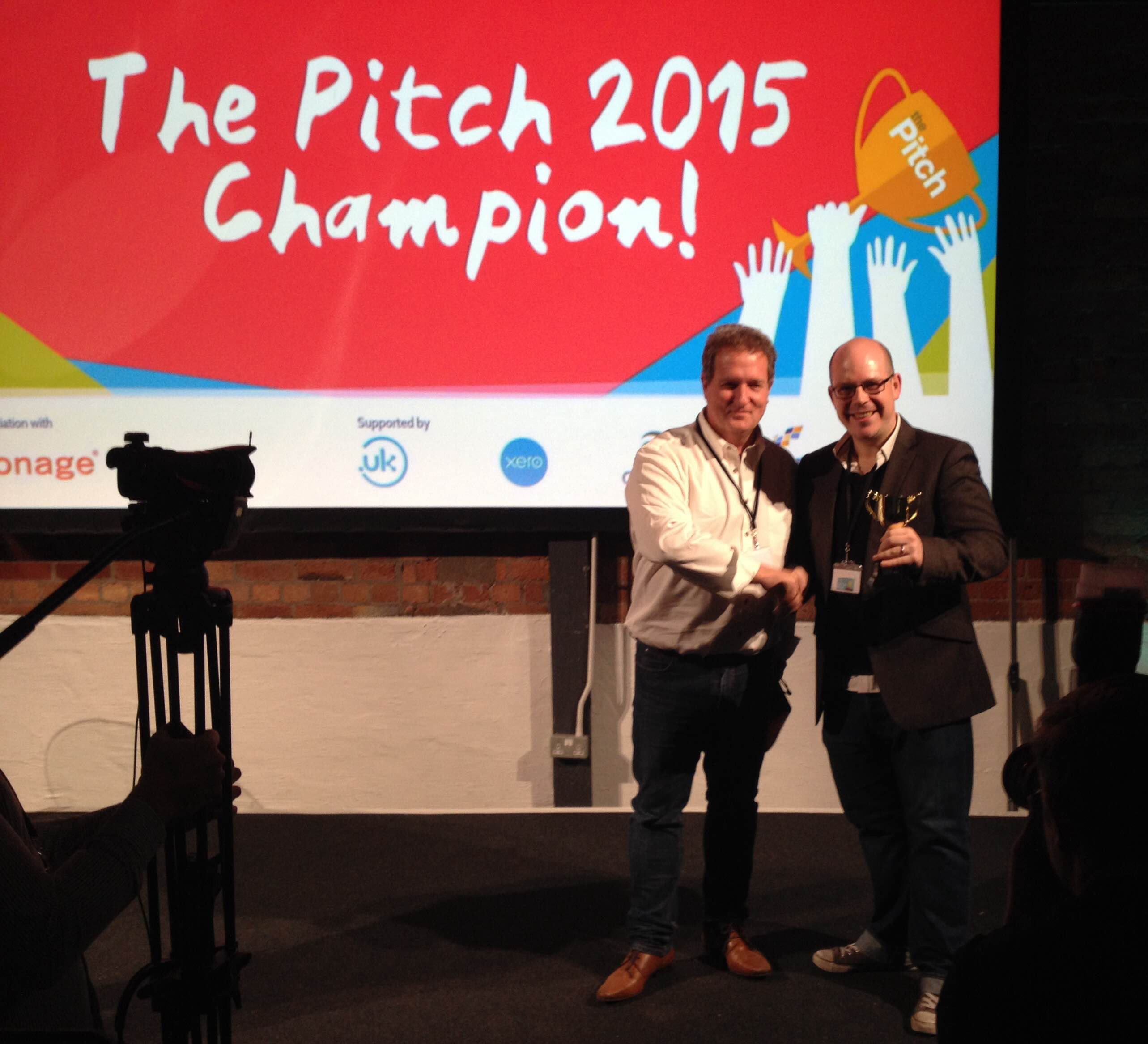 Well done once again to all of The Pitch 2015 contestants, it's been a privilege to walk through the last 12 months with you. Remember that we're still writing content to help you develop your digital marketing strategy and if you didn't get chance to run through your Digital Health Check with us at one of the live events, you can take it here and then we'd love to chat about it.