We've all heard about (or unknowingly been part of) PR campaigns that have rocked audiences, cities and sometimes even nations…
This summer saw the season four launch of Game of Thrones on Sky Atlantic and to make sure Londoners were fully aware of this fact, the team behind the TV series surprised commuters by parading 7ft ice giants around the city. It inspired anticipation for avid watchers and for those not-yet fans, it certainly got heads turning.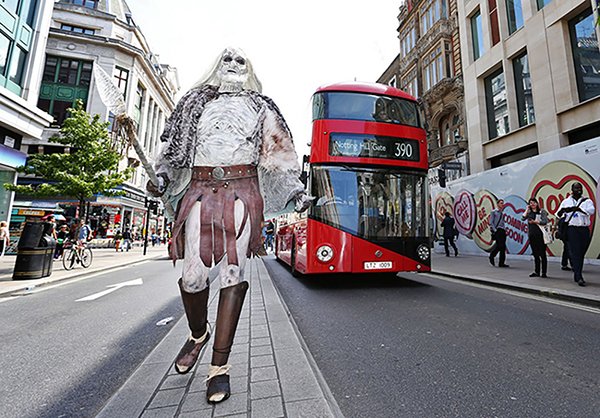 How about Nescafe's latest campaign to 'inspire connections' in everyday life? The coffee giant installed coffee machines equipped with cameras in traffic signals around the country. The machines had one message – 'push together'. The machines linked the pedestrians on either side of the crossing through video link and users were rewarded for pushing the coffee machine button at the same time as there new found friend on the other side of the road with a warm cup of coffee.
But it's not just big profit making companies that have found clever ways of promoting their brand through PR. For National Blood Week, the NHS launched a campaign to raise awareness of the different blood groups by asking businesses and individuals to drop the A's, B's and O's from their logos or names. This was a pretty cost-effective way of creating a buzz around the week. Did you get involved?
Now I know what you're thinking, the lavish and extravagant nature of some of these campaigns often makes them appear unreachable to smaller businesses but I am a firm believer that PR is not just for the big hitters. In this article, I'm going to look at demystifying what PR is, why as a small business owner, you need to include it in your marketing strategy and we'll finish with some quick, simple tips that will help you hit the ground running with it.
Sit tight, we're going on a roller-coaster ride…
What is PR?
Public Relations, know in short as 'PR', is often misunderstood. Many people think it's to do with sucking up to editors of big magazines, spending loads of money on a fancy campaign or doing something a bit crazy to get your business noticed. Therefore you may be surprised to hear it's actually definition as described by the Business Dictionary…
The profession or practice of creating and maintaining goodwill of an organisation's various publics (customers, employees, investors, suppliers, etc.), usually through publicity and other nonpaid forms of communication.
There were a few things that struck me about this definition…
It's about goodwill, not manipulation.
PR is about maintaining honest, kind and fair relationships with the stakeholders of your business. It is not about tricking them into thinking you're something you're not. At Creare's recent 'Digital Demystified' event, we were delighted to be joined by Tamsin Fox-Davies from Constant Contact and she coined this idea perfectly.
If your business is just you and the dog, say it's just you and the dog.
Don't make out to people that you are something different to what you are. People will find out.
PR is for all stakeholders, not just customers.
It is easy to get caught up in thinking that PR is just about convincing your current customers and prospects to like you and spend more with you. Well, it's not. It's a much broader concept than that; you have to consider everyone who has contact with your business. What do your employees think of the business? Are your suppliers happy? And what about your investors? Are you being honest, upfront and fair in the way you liaise with them?
It doesn't have to involve bucket loads of money!
The cost of PR is definitely the biggest misconception. As the Business Dictionary states, public relations includes 'nonpaid forms of communication.' I can hear you cheering!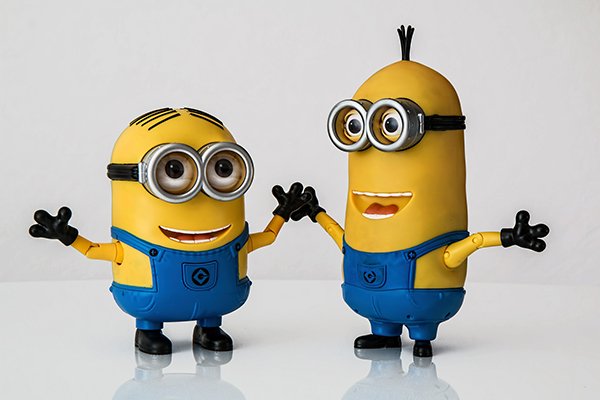 This opens the practise up right? If it doesn't have to cost money, it means that it's accessible to all businesses, no matter their size.
Why do I need it?
As a small business, you will be told you need a lot of things so I'm not going to give you my opinion on why PR should be a part of your marketing strategy, I'm just going to give you some key facts and then you can make your own mind up…
Firstly, PR is working for other businesses. Statistics from the International Communications Consultancy Organisation show that turnover of the PR industry globally grew 22 % between 2010 and 2012.
Secondly, your customers prefer reading your content rather than being sold to. 70% of clients actually prefer getting to know a company through reading articles rather than watching their advertising. PR achieves this; it does not aim to 'hard sell' to consumers. It is all about creating content that exposures your brand, identity and great service.
At the end of the day, people want to be in control of what information they receive. For example, did you know that…
86% of people skip TV advertisements
44% of direct mail is never opened
91% of email users have unsubscribed from a company email that they had previously opted into
3 tips for getting started…
1. Take some time to answer these questions…
Who is your market? This will help you understand the media you need to target.
What is the benefit of your product/service? Explaining the benefit of what you do or sell is far more readable than just explaining what it is. The media will want to know what effect it is has had on clientele.
Why is your product/service unique? Articulate what makes it better than your competitors offering.
2. Source testimonials and reviews from happy customers
These are gold when it comes to creating press releases and articles. Remember that credibility is far more valuable when it comes from impartial people.
3. Write your boilerplate
A PR boilerplate is found at the end of a press release. It briefly describes the company that the press release has come from. Keep it brief; take just a few sentences to concisely explain your business and use the same boilerplate on all your PR material. Check out Creare's boilerplate as an example.
So there's your whistle-stop tour or PR – What it is? Why should you do it and how can you get started? I'd love to hear how you get on, so do comment below, ask any questions or share tips with fellow business owners. We're in this together!