We are always discussing the innovative work we create for our clients, helping businesses to rank on Google and driving traffic to their websites. So we thought we would start showcasing the amazing work we are doing in our Content Marketing and Outreach Teams; this month we're looking at one of our E-commerce clients.
Blossom Lingerie
First up is a Slideshare piece that we created for Blossom Lingerie based on the history of Prima Donna, one of the brands they sell. This promotional piece is informative, interactive, and extremely visual, showcasing the success of one of the most popular lingerie brands in the industry. You can take a look at this content on the Blossom Lingerie website.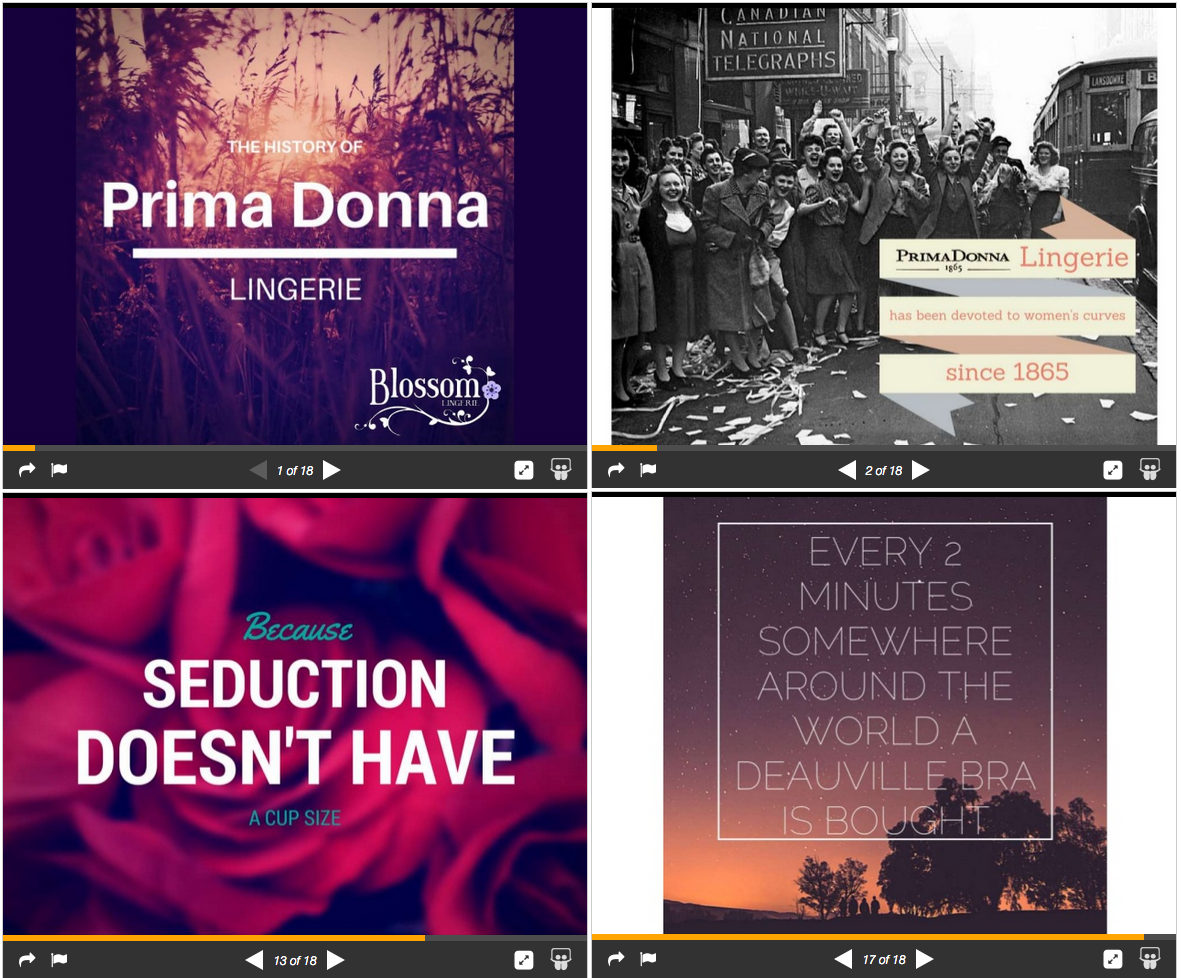 The Aim
Blossom Lingerie's aim was to use the knowledge they had of the Prima Donna brand to create an engaging piece of content that would showcase both their own brand and Prima Donna's products. We decided to use a program called Slideshare so we could create a visually interactive piece as well as benefit from the views and shares of those in the Slideshare community.
The design needed to be modern, eye-catching, and branded – something that would create a lot of engagement, encourage readers to buy their products, and help them to remember the brand.
Slideshare is in the top 120 most visited websites in the world, averaging at 3 billion views every month. 20% of those who visit Slideshare come directly from Google and the site receives 500% more traffic from businesses than Facebook, LinkedIn, Youtube and Twitter.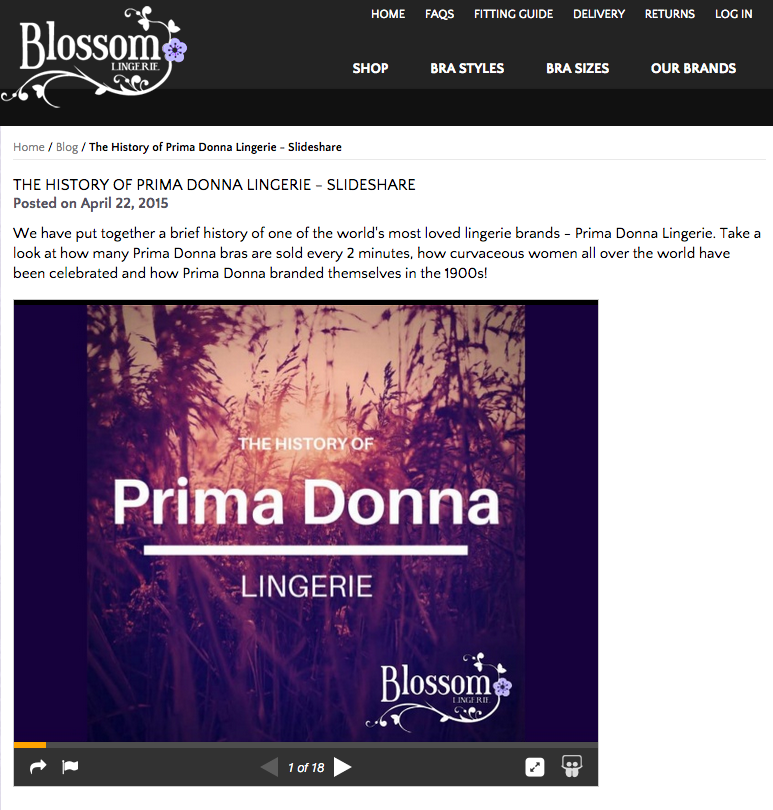 The Outreach
As part of our comprehensive marketing strategy, we outreach the pieces of content we create to drive traffic to our clients' websites, encourage a growth in sales, promote their work, and increase brand awareness. As part of this project, our outreach team worked with numerous websites who promoted this piece, one of them being chloesway.com who directed 920 readers to the content.
The Result
'The History of Prima Donna Lingerie' went live on 22nd April 2015, and these results were collected 3 months later:


Not only was this content a success on Slideshare, but these statistics showed us how our outreach had significantly improved the traffic to Blossom Lingerie's site. You can see the top 5 countries that viewed this content in the table below: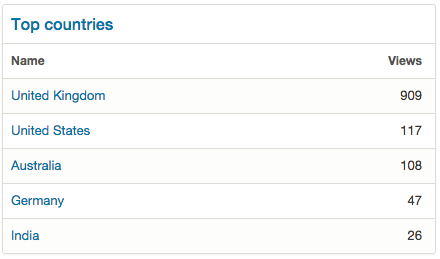 Since it went live, this post has had the highest amount of engagement and the largest number of views out of all posts on Blossom Lingerie's newsfeed. In addition to the increase in traffic, Blossom Lingerie saw £230 worth of sales made from the newsfeed alone since the piece went live, highlighting the direct link between good content and conversions.
As well as these statistics, over one third of the traffic was driven to this content naturally through Google and other search websites, rather than through clicking on ads or being referred. Organic views are the most valuable as it means the content will drive traffic to the website constantly – next week, next month, next year – and that search engines such as Google value the content enough to push it to the top of searches.
Keep an eye out for the second post of the 'Our Work Series' that we will be sending out to you next month.
Featured image by 10ch on Flickr