With Google always moving the goalposts, it can be hard for SEOs and businesses alike to keep up. Fortunately, if you keep your ear to the ground, you can monitor rumours and trends to predict and plan for the year ahead.
With this in mind, here are my top five search predictions for 2016:
Google Knowledge Vault
As we have already seen in 2015, we can expect Google to become an even bigger authority by expanding it's knowledge vault – moving away from just directing you to different resources to answer your query, to providing the answer directly at the top of the search results.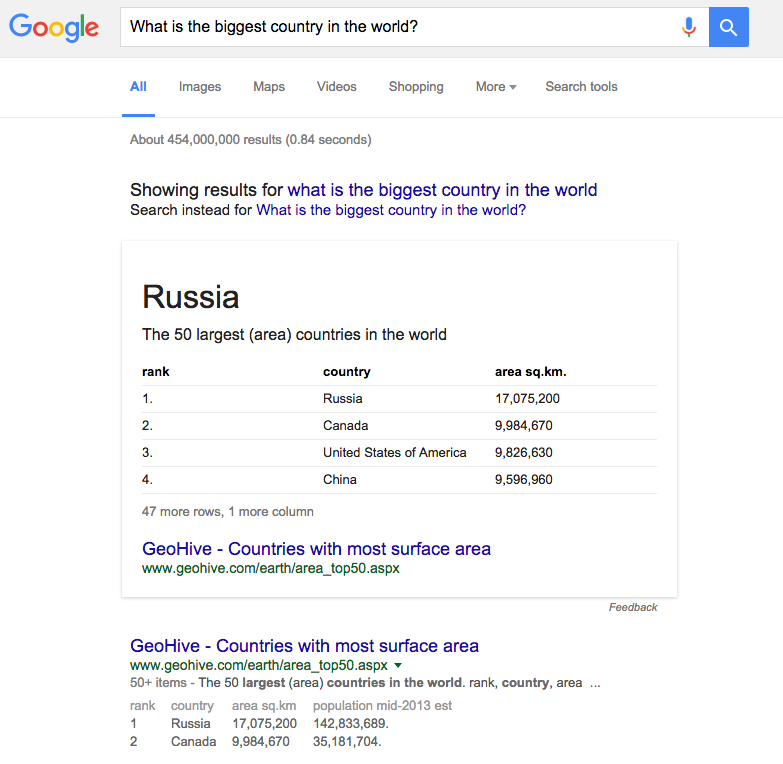 The Knowledge Vault collates information from across the web into a single database of over a billion facts, providing what Google sees as the most relevant answer to your query, along with related questions in some cases.
This is likely to push organic results further down page one, and potentially cause drops in traffic for sites ranking for longer tail query-based searches, if users can access the answer they need instantly. You are likely to see the big players like Wikipedia showing in the knowledge vault for a lot of searches, but there is an opportunity for sites with a lower domain authority to show if they can provide information about a query that Google sees as particularly relevant and accurate.
Penguin Becomes Real-Time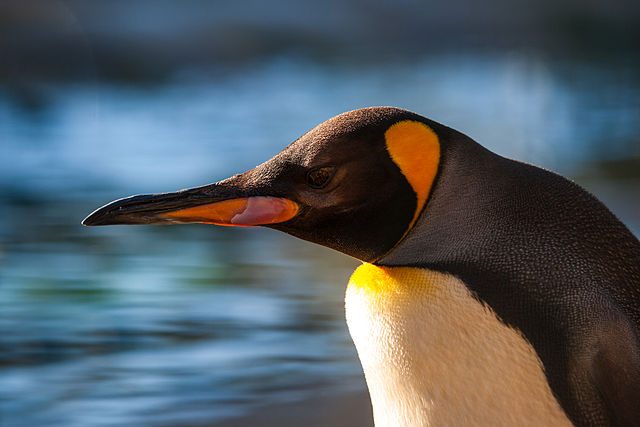 If you're anything like we are, you will have been talking about the new Google Penguin algorithm for what feels like a lifetime, cleaning your backlink profile and ensuring your links are as natural as possible. But what's different this time around, compared to the 2012 update that targeted black hat link-building tactics?
The premise is basically the same, but this time around the update will be working in 'real-time', meaning that sites who are penalised but clean up their act can expect to see a quicker recovery in rankings than experienced with the previous update.
The Rise in Mobile and App Search
Mobile search has become more prominent than ever before, with many SEOs suggesting it reached its peak in growth in 2015. As digital marketers and business owners, it's now more important than ever to consider all devices not only when building a site, but creating campaigns to ensure the user gets the best possible experience whether they are on a desktop, using a tablet or their mobile phone.
We have already seen the number of mobile searches take over desktop searches in certain countries including the US and Japan, and we expect this trend to continue in 2016. If your website still isn't mobile responsive – it's time to get that upgrade.
App search will also continue to grow in influence. The introduction of app streaming by Google enables users to find and browse content within apps as easily as you would on a website. With app streaming, Google will  show you the content you're looking for within an app, without requiring you to download it at all. If it works as it should, this is great news, especially for app-only publishers who want to get their content in front of users in the search engine results.
Using Schema to Differentiate
There are still a lot of companies (including big brands) not utilising schema mark-up to make their search listings stand out from the crowd. This is a fairly simple tactic to ensure your listings contain relevant information to drive the user to your site – with the Google Knowledge Vault ramping up, it's obvious that consumers want as much information as possible in the search results – and it stands to reason that they are more likely to click on a listing that provides this.
A great example of this can be seen below for goodtoknow.co.uk, which is currently ranking organically for the phrase 'cupcake recipe', which includes reviews, the time it takes to make the cakes and how many calories they contain:

With few companies adopting this, it represents an opportunity for companies to mark-up their data to differentiate them in the SERPs, and we expect to see more of this in 2016.
The Rise of Voice Search and Personal Assistants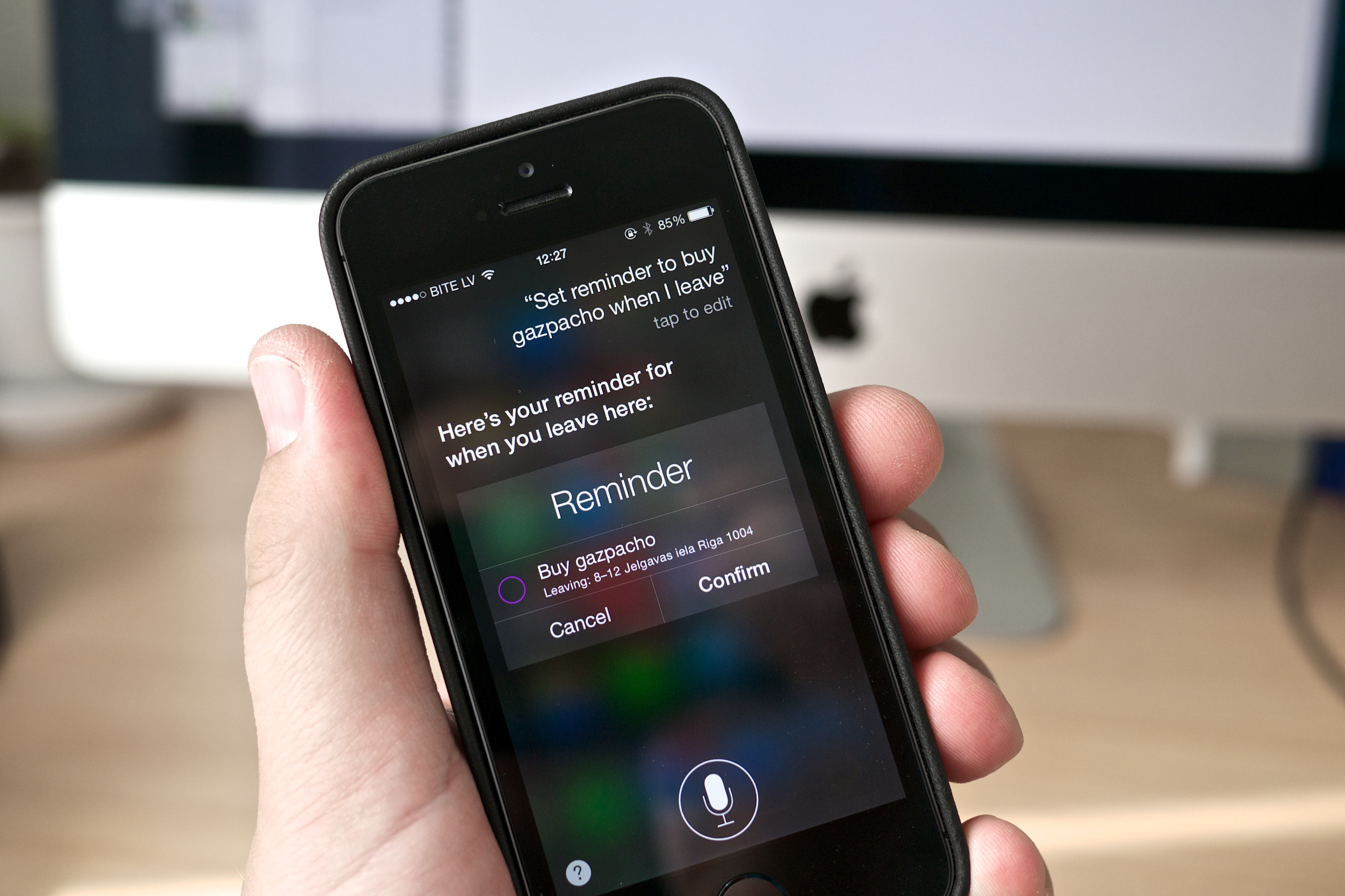 Voice search is going to continue to grow, with the rise of mobile search as well as the likes of Microsoft adding their smart assistant Cortana onto Windows 10 for desktops last year. Add Google Now and Siri to the mix and voice search is set to grow quickly.
It's important to consider how voice searches differ from text searches, in the language used and the fact that voice searches are likely to have more words per search and be more qualified. For example, rather than someone typing 'B&Q' in the search bar, they are more likely to ask 'where is the nearest B&Q?' if using voice search. This prompts content marketers and SEOs alike to think more about how they target their content and keywords to cater for the language used in voice searches compared to text searches.
While we can monitor trends and predict what Google will do next, the main thing to remember is that search is going to continue to evolve in 2016 and beyond, so we need to be responsive to change if we want to continue to compete.
Sources:
https://searchenginewatch.com/sew/news/2419288/is-google-testing-a-knowledge-vault-update
https://econsultancy.com/blog/67282-seo-trends-in-2016-what-do-the-experts-predict/
https://econsultancy.com/blog/65621-penguin-3-0-what-s-it-all-about/
http://searchengineland.com/its-official-google-says-more-searches-now-on-mobile-than-on-desktop-220369
http://marketingland.com/google-app-streaming-web-of-apps-152449
https://searchenginewatch.com/sew/how-to/2407782/the-rise-of-voice-search-and-something-you-can-do-about-it