Are you spending endless hours on social media talking about your business, and not getting the desired results? This, at one point or another has happened to the best of us and luckily for you, I want to share how I work with my clients on their social media strategy to build their social media plan.
Define your online brand
Before writing your social media plan, you need to be able to define your business, on social media in 140 characters.
You might be using social media to build awareness, or to generate sales. Either way, it's time consuming. Part of building a social media plan, is understanding where you should be spending your time.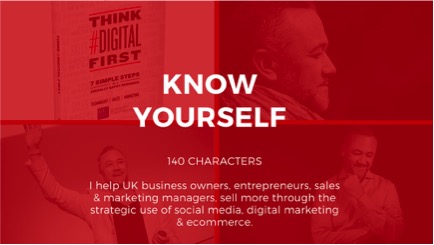 Understanding your customer
Social media is more than just posting endless amounts of information, hoping that someone will share it with their community. Understanding your customer, and what they want is extremely important, especially when it comes to tailoring the information you share, specifically for your customer.
Ask yourself the following questions;
What do the customers need?
What is their pain?
Do they even know their needs?
Do they really understand their pain?
What does your competition offer them?
What can you offer them?
What do they think of your offer?
How do they describe your offer?
What content are you sharing?
Social media is about sharing valuable content that gives your audience the content they crave. This may be in the form of visuals, or written articles. The human brain processes images 60,000 times faster than text. Share an image and you grab your audience's attention 60,0000x faster. Tweets with images will receive 150% more retweets and 89% more favorites.
If visuals work for your audience, learn how to design your own content that reflects your brand. I use Canva to create 99% of my images and it is completely free of charge, easy to use and very professional.
If you don't have content to share, do your research and find those talking about your industry. If you are a fashion business, talk about the latest fashion trends and the last celebrity/fashion collaboration. Whilst you aren't talking about your business directly, you are gaining the interest of your followers by talking about their interests. This is how relationships are built online. If you want to save time, whilst collection great articles to post online, have a look at Feedly.
To find great content, across all social media platforms, take a look at Tagboard.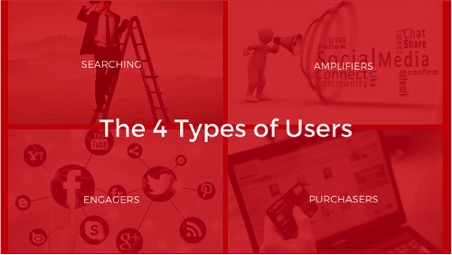 Where are you spending your time?
What social network works best for you? Are your community most engaging with you on Facebook or Twitter? Where do you get the most "likes" or "repins"; Pinterest or Instagram? Monitor your social media activity and find out which networks work the best for your business. I know that Twitter is the best place for me to connect with my audience, and that Facebook has always been the network I find most difficult to engage with.
It is important that you spend your time wisely and make sure that you are only working with the social networks that are going to give you a ROI in one way or another.
Building your social media plan
Once you know what social networks you are going to use, and what you are going to share you are halfway to building your social media plan.
The next stage is actually taking what content you have, creating social media posts and building your plan. I have a great 7 day social media template which you can download from my website here that will help you with this. It is broken down into each network.
If you are using Twitter, I would suggest 3-5 tweets a day, and any other network just once a day as the biggest reason why consumers stop listening to what you have to say, is because you are over-populating their news feed.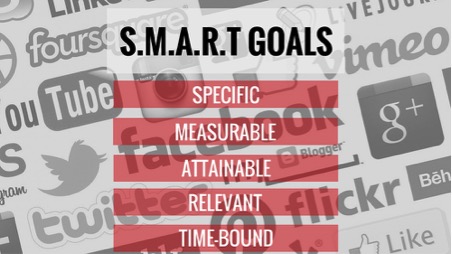 Actioning your social media plan
Now that you have a template, and all of your potential content for your week's worth of social media, you now need to action your social media plan.
To do this, use Hootsuite. Hootsuite allows you schedule ahead of time, meaning you can spend 20 minutes scheduling your social media for one week, on a Sunday and focus on the rest of your business during the week.
I also have a social media dashboard, where you can measure your social media activity. If you would like to integrate this with your Google Analytics, click here.
Social Media Planning Masterclass
I am running a social media planning masterclass on the 23rd September in London where I will be discussing all of the above, and more. We won't just be talking about it, we will be actioning your social media plan.
My 1 day social media planning masterclass is designed for business owners, marketing managers and entrepreneurs who need help with defining their business for their audience, creating shareable content, structuring their social media and executing a social media plan.
To find out more information about my Social Media Planning Masterclass, and to secure your place, click here. (Places are limited and on a first come first serve basis only). To get 50% off your ticket, use promotional code Creare2015.